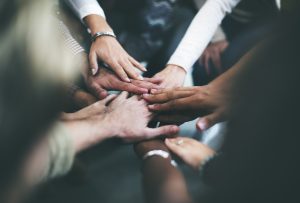 Contact the church office to meet with one of our pastors and find out how your gifts can be used at Wallace.
Volunteers are needed to serve on the teams that set up the refreshments we all enjoy after church every Sunday. Teams are assigned one Sunday a month. Set-up takes place primarily during the Sunday School hour and clean-up begins 20-30 minutes after the service is over. It is helpful to have people who can do both parts, but we also welcome people who can just do set-up or just clean-up. To learn more about serving in this capacity, contact Chris Pressau at
pressau@wallacepca.org
.
The Wallace family has faithfully been providing meals for those in our midst who are in need of them. If you would like to receive emails that let you know when a meal is needed, please let
Carrie Coleman
know and she will put you on the email list.
We have established Communion "teams" to help with baking the bread, setting up the bread and wine before the service, and cleaning up after the service. We are hoping to always have enough teams such that each team only has to serve about twice a year. If you are interested in being on a Communion Team, please contact Karen Frank at
frank@wallacepca.org
.
If you have attended Wallace at least six months — and raise your hand at every baptism saying you will support the parents as they seek to raise the child in the faith — then please consider stepping up to serve as a greeter or childcare giver for infants to grade 6. See
Carrie Coleman
or
Melanie Brockman
if you would like more information about the positions. These assignments are only once per month for as long as you can serve.
The deacons have an ongoing
website
with projects that can be worked on at any time.
Next workday to be determined.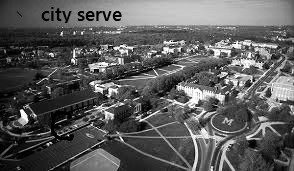 Wallace teaches ESL classes once a week during the academic year. Please contact 
info@wallacepca.org
for more information.
Both the Capitol Hill Pregnancy Center and the Laurel Pregnancy Center can use volunteers. Contact Capitol Hill at 202-546-1018 or volunteers@chpc.us.  Contact Laurel at 301-776-9997.
Join people from Wallace who volunteer at the College Park Community Food Bank On the third Saturday of every month to distribute food to people in need in our community. Volunteers should plan to arrive between 9:00 and 9:30 a.m. at the Church of the Nazarene, 9704 Rhode Island Ave., College Park, Md., 20740.
Find out more online at www.grm.org under the "Get Involved" tab, or contact the Volunteer Coordinator at volunteer@grm.org or 202-842-1731, ext. 238.
Wallace leads a worship service on the fourth Sunday of each month at this local assisted living home. For more information,please contact the
church office
.
This is an outreach to Chinese students at the University of Maryland which meets each Friday on our campus. Students often need assistance editing their papers or preparing for oral presentations. Contact the
church office
for more information.
Serving the World through Missions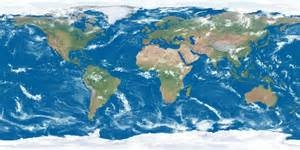 University of Maryland
Chris Garriott – Reformed University Fellowship

Matt & Lisa Nichols – Navigators

Kevin & Amy Offner – Grad Student and Faculty InterVarsity ministry at UMD and four other D.C. campuses
U.S. Ministry
Charles & Debby Garriott – Ministry to State (Mission to North America)

Bill & Kathy Horlacher – Cru/Bridges, State College, PA

Daniel & Kendra Jones – Cru, Urbana, IL

Lizzie Keegan – InterVarsity Fellowship, University of South Carolina

Donna & Andy Puleo – Navigators, New York, N.Y.
International Ministry (living in U.S.)
Chip & Susan Jones – Wycliffe/JAARS, Waxhaw, N.C.

Dean & Carol Jordan – Wycliffe, Ghana

Stuart & Cathie Showalter – Wycliffe, Burkina Faso
International Ministry
Don & Marion Caulkins – Navigators, Brazil

Tim & Luce Johnson – Missionary Aviation Fellowship, Brazil

Sue Loucky – Global Outreach Mission, Austria

Bob & Sharon Drews – Mission to the World, Japan

Nathan & Tiffany, Global Scholars, Germany

Tim and Huilan – East Asia